Limericks Leading Imprinted Concrete & Wall Specialists
Our wall overlay product is formulated to give a sculpture like performance. It can tranforms any existing wall into a refreshed old style stone wall. The Imprinted Wall System is a lightweight insulated overlay material that can be applied directly over block, brick, plastered or painted walls.
Our Imprinted Walls product is a very advanced lightweight render, specifically designed and manufactured to recreate the natural products used in walling and construction. Cost-effective, long-lastingand versatile, the installation techniques are similar to imprinted concrete and the results equally as stunning!

Rockfield Paving & Imprinted Concrete are THE experts in Imprinted Walls texturing and for innovation, quality& style. We have superior craftsmanship and with by far the largest collection of designs in Ireland we take it to a new level of realism. With our unique Decorative Concrete overlay system and can create deep wall textures with a very realistic natural stone or brick design.
It is a wall overlay System based on a cementicious dry mix designed specifically for deep wall textures creating that realistic 3D appearance of various stone and brick patterns.
Our wall mix has been tested and developed for years to achieve optimum performance. It is durable and strong and recomended by top enginerring firms around Ireland and the UK.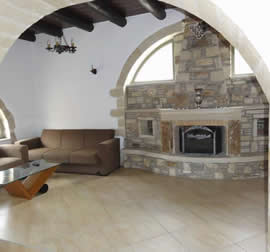 Imprinted Walls are ideal for
A few other surfaces that we we can apply our printed wall overlay system to are:
Internal and External Walls
Fireplace surrounds
External Cladding for Houses
Retaining walls and chimneys
Conservatory Boundary Walls
Garden Sheds and Outbuildings
Garden Walls
Coping Stones, Lintels, Cornerstones and Archways
Even Fish Ponds and Dog Kennels